Aretha, Aspen, and Americana
What does it mean to travel for a tune?
I have to start this post by saying that I had no idea a harmonica could be played the way Stevie Wonder played - sending notes out into the crowd carrying the very hopes, emotions, and dreams of every listener. Music has been, is, and will always be one of the most powerful vehicles human beings have the ability to occupy and drive. Through music we have been able to communicate - across languages - our joys, fears, and intentions for the future for centuries.
Some life events are hard to process, and it is a great mental exercise to "look on the bright side." It is easier, and perhaps healthier, to then lean "not on your own understanding." I haven't been to a church service in about 3 years. Watching the highlights of Aretha Franklin's funeral reminded me of
the comfort The Church provides
. It also reminded me of the messy moments that drive people away. Being a part of The Church is to semi-permanently leave your status to "It's Complicated."
Because my current relationship status is "Single," I did not, in fact, watch all 10 hours of Ms. Franklin's funeral live. Early Friday afternoon I set out to see the one and only Lionel Richie in Snowmass/Aspen. It was a true 4-hour drive (that's just to the venue) that I embarked on, and am sincerely proud of myself. Prior to the legendary Mr. Richie taking the stage, Michael Franti & Spearhead reminded us to "Stay Human" as he came into the crowd barefoot and danced with a woman in a wheelchair. There was a beautiful rainbow at the end of his set.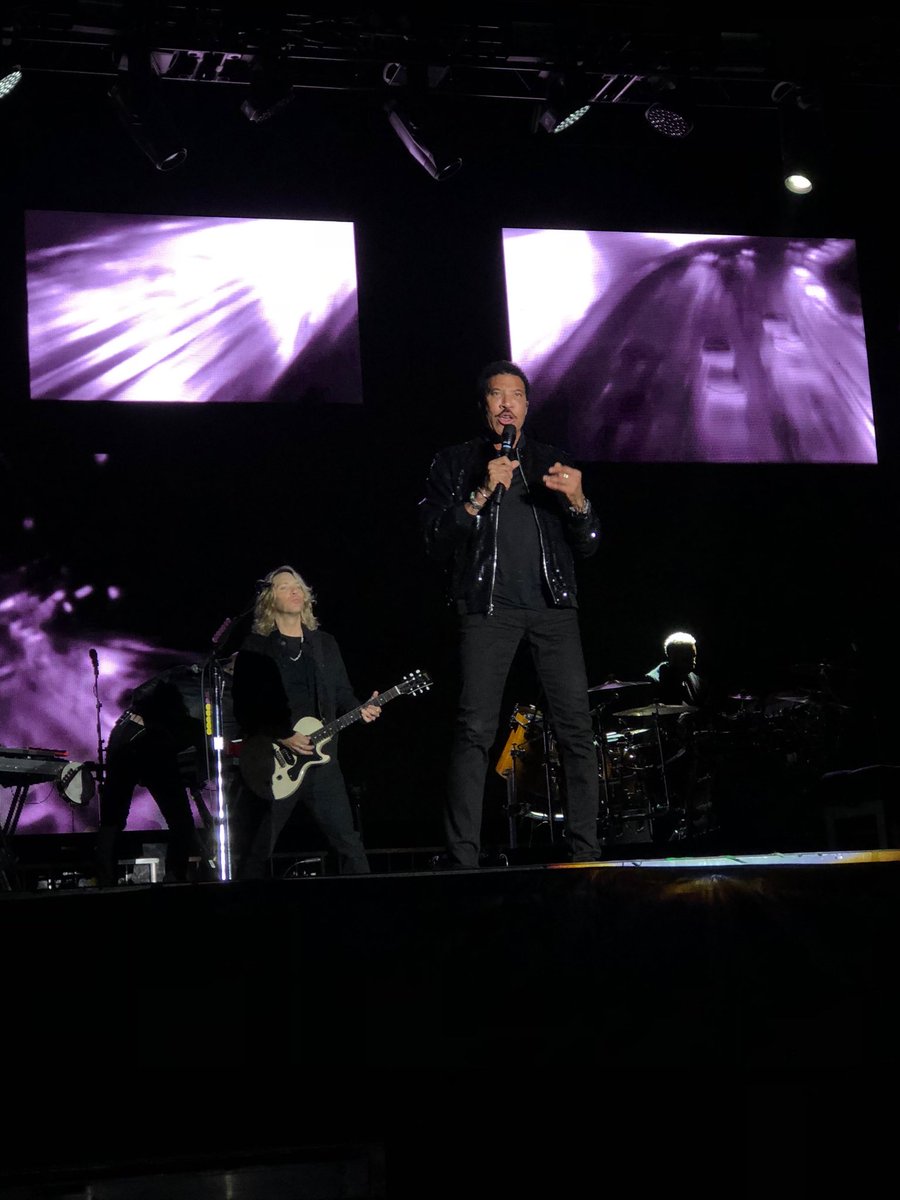 By the time Lionel Richie was scheduled to come out, my face was painted by Shebreya, my belly was full, and I was ready to 80's hip rock my way into the late night. When he appeared fashionably late among the flashing lights, my face lit up and I screamed. No, I don't know every song in his catalog, but the songs I do know are enough. Lionel Richie and his talented band started with "Easy." I thought it was an odd choice, but the performance was wildly electric - enhanced by his black sparkle jacket and the frequent ol' school, throaty "Owwww." (Think Uncle Bobby from the Proud Family.)
There is something spectacular about an artist who appears to love being on stage because their pain is expelled by bringing joy to others. Legendary artists, like Aretha and Lionel, are not great just because of their tremendous talent, nor does that guarantee longevity. The artists we consider icons have been able to humble themselves. They do not bow to and praise fame, or money, or the things that ultimately consume people - famous or not. They simply celebrate the day.
Unfortunately, Mr. Richie did not get to finish his set. After we were "Dancing on the Ceiling," Mother Nature had said that's enough and we were told to evacuate the venue. Not only was the call for a "calm exit" ignored, the people surrounding me had such a negative reaction to the end of the evening, all I could do was silently resign and vow in my mind to never come back.
The next day though was new. I showered, cursed at forgetting my eyeliner, then proceeded to make some out of my darkest shade of eyeshadow and a wet brush. My complimentary breakfast was everything - they had eggs
and
yogurt. After checking out, I set off for home with no set agenda.
No agenda means random mountain town stops. Gypsum did not have a main street that I could easily get to, so next up was Eagle. I saw the most patriotic fire truck I've ever seen in my life in Eagle. The town, in a nutshell, is Americana. There was a full-out sporting goods section just past the Bop-It and school supplies... learnin' and shootin'.
Before I pulled onto my street, 100 exits and a Golden museum lap later, I made one more stop for knitting needles. At this point in my life, shopping local is the least I can do. It means a lot to me to support small business, and the shopkeepers are typically more helpful. My needles, which were correctly sized even though I was basing the yarn thickness off memory, are beautiful.
What we treasure rarely has to do with the physical form it takes. Even if we could not download or stream a single song by Aretha Franklin, children would still spell "Respect" to melody 100 years from now. The songs would be passed on orally, a capella because of
the feelings
they evoke. The smile that crept across my face at seeing Lionel's well-preserved face, Coke tins, and
Cicely Tyson's hat
is the gist. I am slowly working my way to more smiles, but I write this to remind myself and others that we're capable and deserving. #MakeLoveGreatAgain
Yes, this was in the same store as the stuffed animals. Cute right?!